VehicleSim Dynamics Plugin for Unreal Engine
The VehicleSim Dynamics plugin for Unreal Engine allows users to run CarSim and TruckSim math models in an Unreal environment.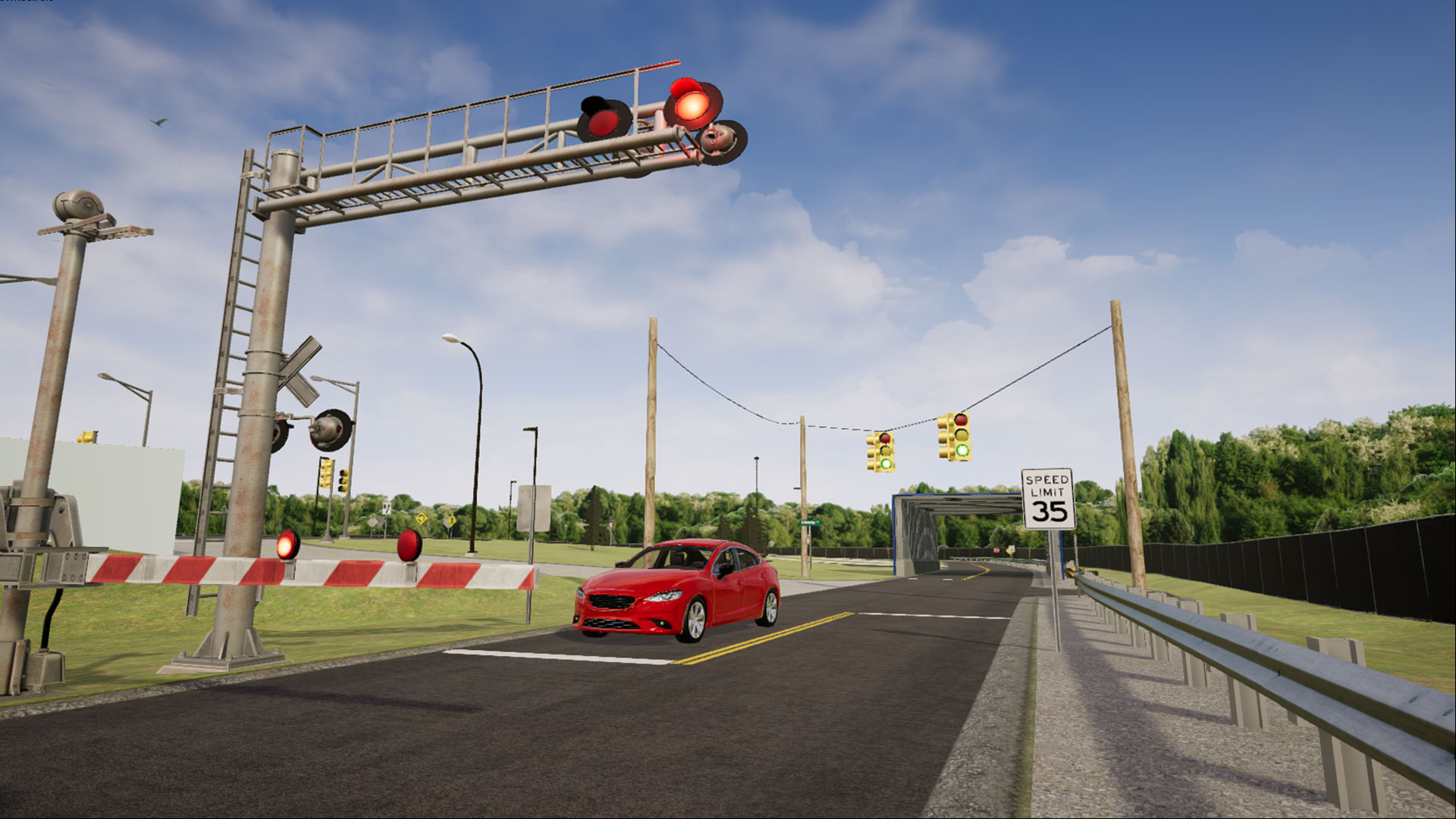 The above screenshot is from the CarSim math model running in Unreal within the Mcity environment.

The Unreal Engine is a separate download from the Epic Unreal Marketplace. Note that an Epic Games login is required to download the engine.
Each release of the Unreal Engine has a related version of the VehicleSim Dynamics Plugin available in the Marketplace. See the Unreal page in the User Section for detail on matching CarSim and TruckSim versions with Unreal Engine Versions.